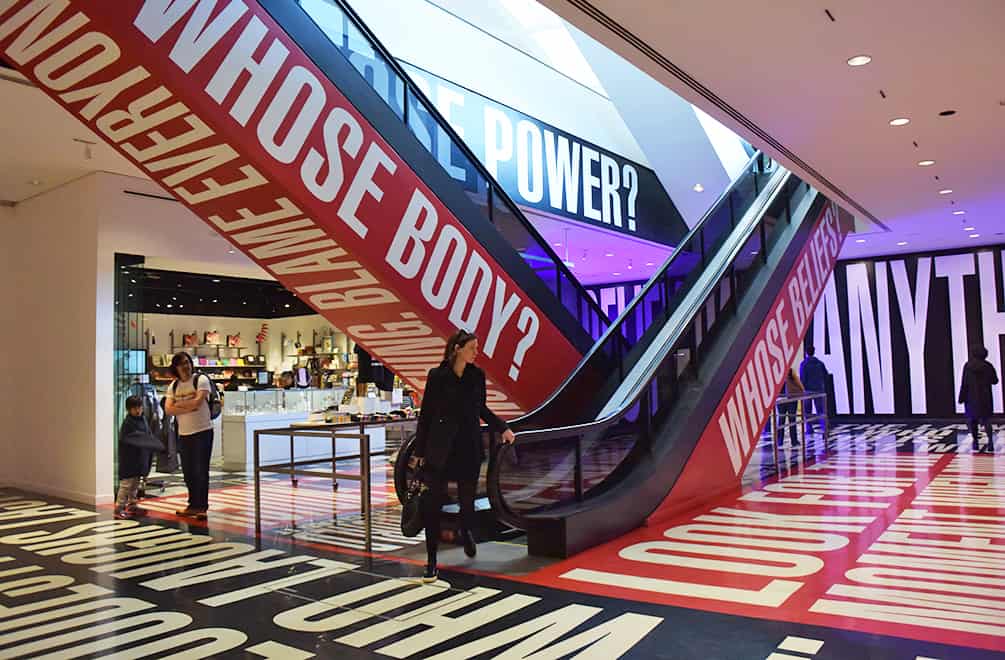 [lead]Barbara Kruger's Belief+Doubt at the Hirshhorn Museum[/lead]
I was first introduced to Barbara Kruger as an intern at Women Make Movies back in the go-go 80s. I had to doctor a postcard for a film on Frances Farmer called Committed — a postcard that used Kruger's now iconic type-on-top-of-black-and-white photo artwork. (She started out as a designer for Mademoiselle magazine.) I roughly glued the showtime for the film premiere onto the already printed card—I did manage to match the Futura typeface—and took it to Kinkos to be copied. My pasteup addition was crappy, but I got away with it because no one noticed. All eyes were on Kruger's art.
Fast forward 3o years and I finally get to see one of Kruger's installations, Belief+Doubt at the Hirshhorn Museum. Kruger confronts consumerism, clichés and pop culture.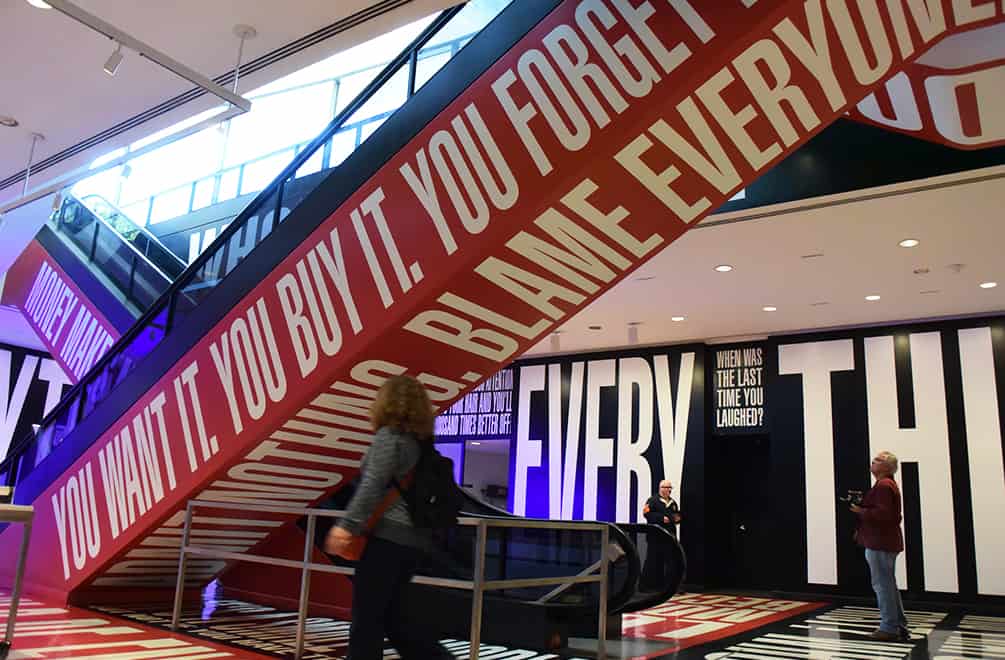 Large vinyl type surrounds you, above and below. Walk on it-you're allowed! Check out the precision.
The phrases are questioning, accusatory and funny. Some favorite past statements are here. I can relate.
And others which were new to me. (The blue glow is from Dan Flavin's installation.)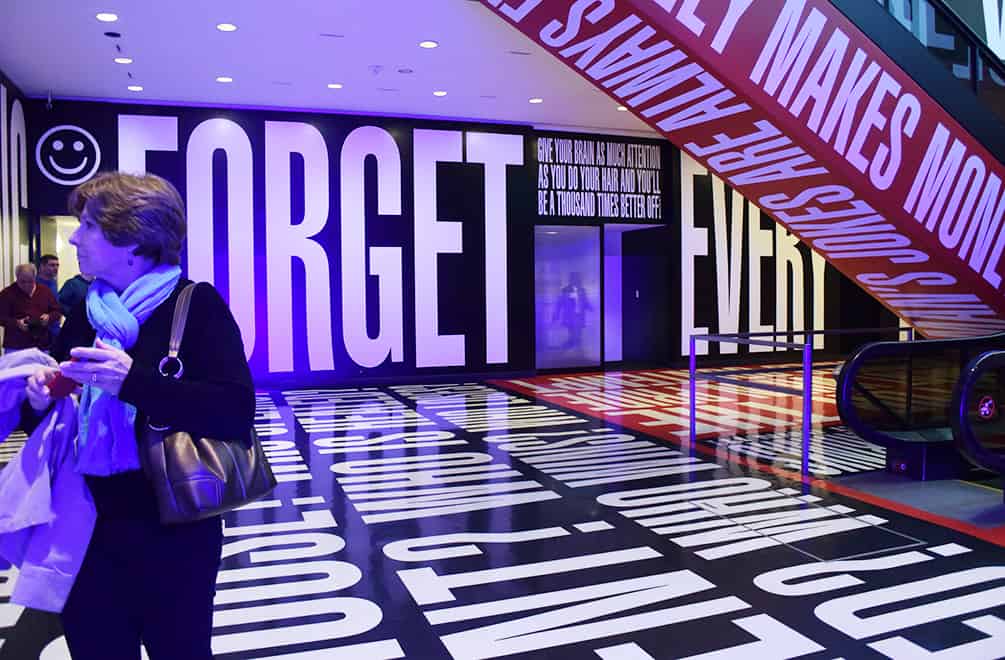 Everyone who entered the installation craned their necks to read everything, took tons of photos and exited, appropriately, through the gift shop.
---
[highlight]That's nice. Sooo, should I go?[/highlight] Yes. Immersing yourself in this installation is, dare I say it, fun. The scale, the humor, the cynicism, the sheer graphic nature. She is one of the foremost conceptual artists of today and extremely accessible. But if she doesn't strike your fancy (and what's wrong with you? Even my avid-sports-watching-top-4o-listening brother liked it!), escalate on upstairs. The Hirshhorn has an extensive contemporary collection—you should find something you like.
[highlight]I'm smitten. Tell me more.[/highlight] Here's a short installation video.
[highlight]Location[/highlight] Â 700 Independence Ave SW, Washington, DC 20560. On the National Mall.
[highlight]Cost[/highlight]Â Â Free always.
[highlight]Tip[/highlight]  No museum cafe (lost revenue opportunity), but plenty of food trucks outside if you like that sort of thing.