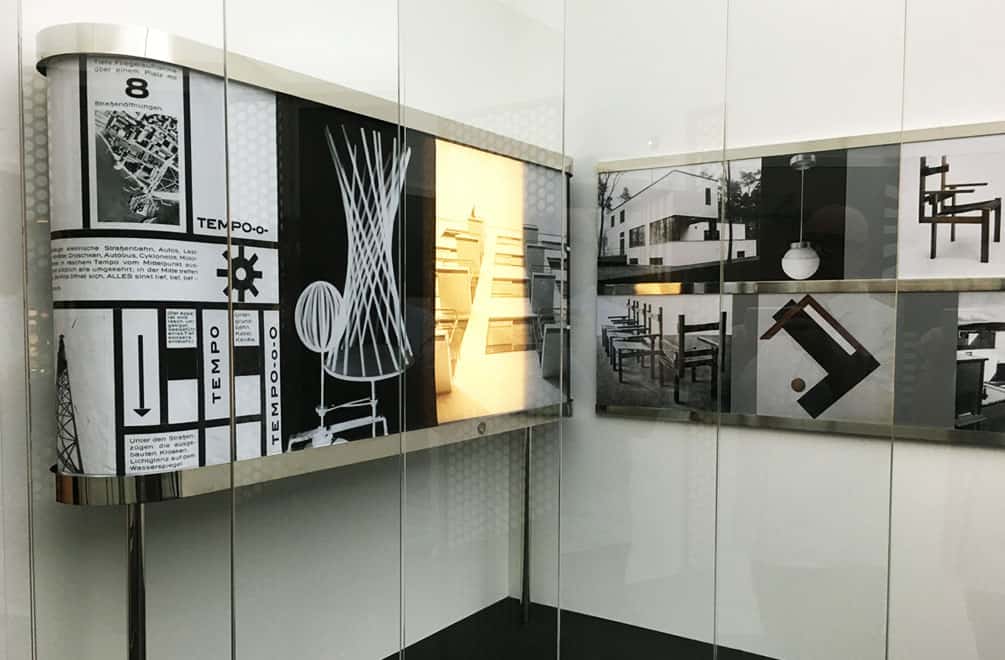 When it's a hot and muggy New York afternoon, ducking into a museum always provides air-conditioned relief and, at times, the chance to see some interesting art. Stumbling onto a phenomenal show is like Christmas in July. That's what happened when hitting the Guggenheim earlier this summer. Yes, I should have known that a massive László Moholy-Nagy retrospective took over the place. It's listed everywhere, there are banners on the street. But I just wasn't paying attention. That would change.
Moholy-Nagy: Future, Present moves chronologically from the bottom of the museum's spiral chronologically upward through his career. I always start at the top and go down at the Guggenheim (less exertion, don't judge), so I started with his later work in plastics. A true renaissance man at the cutting edge of media, he worked in photography, collage, enamel, paint, film — have I left anything out?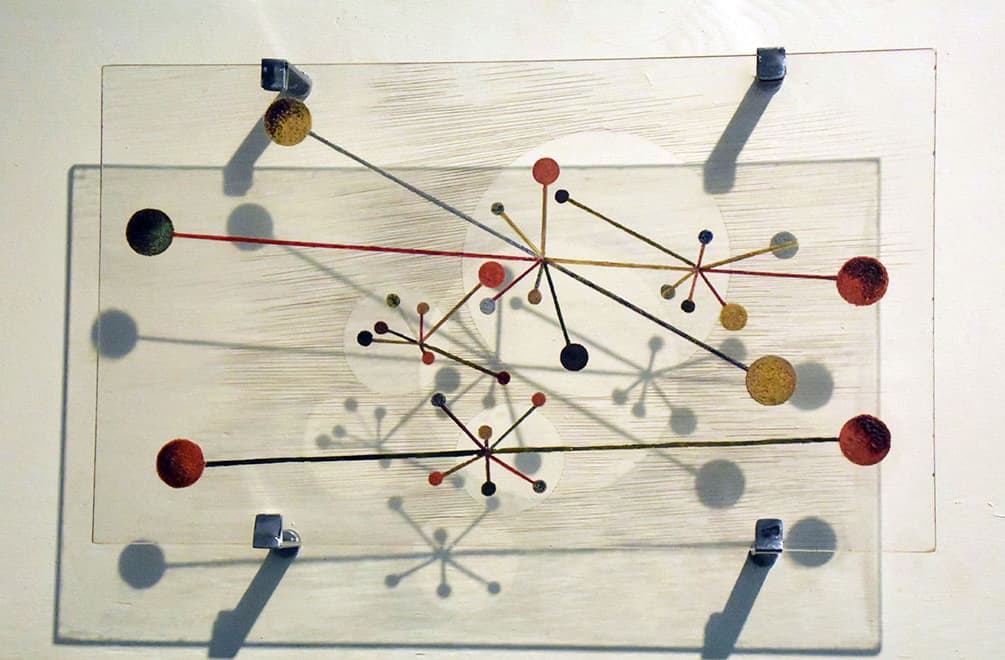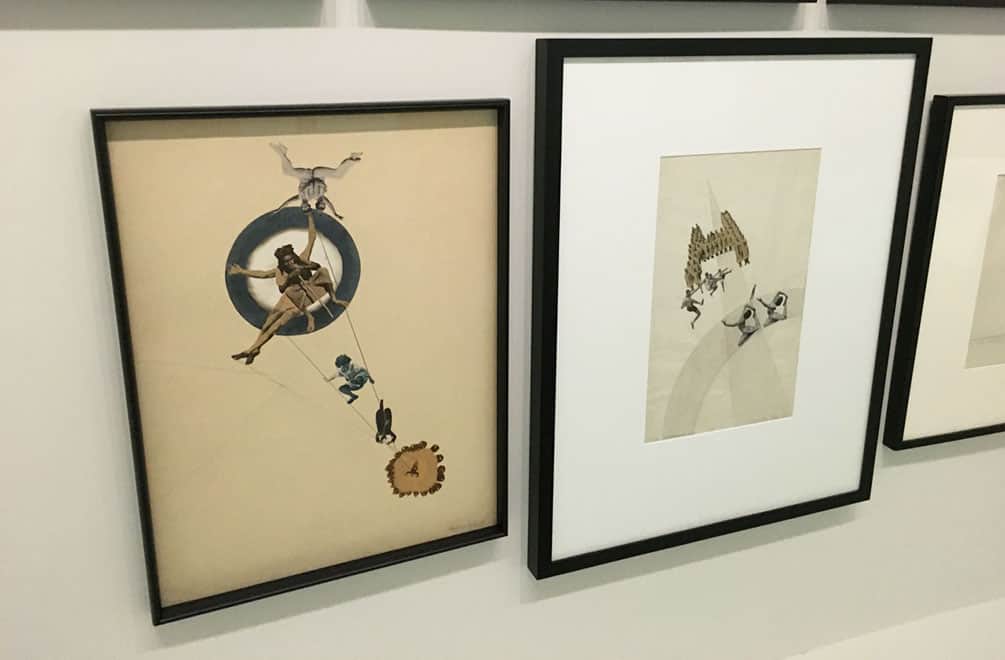 He taught at the The Bauhaus and designed their stationery.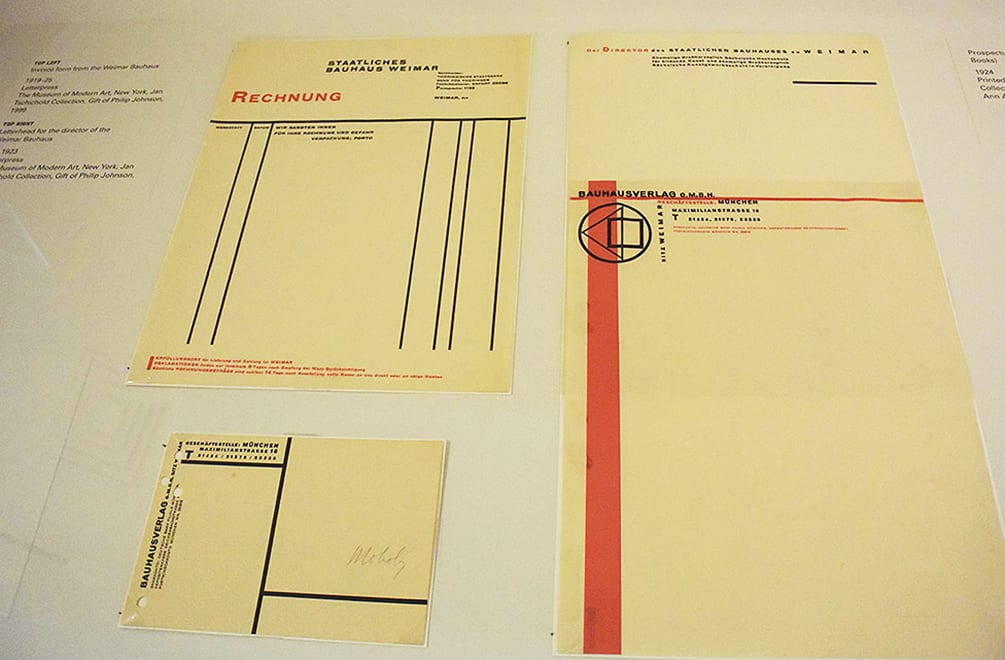 He worked in advertising.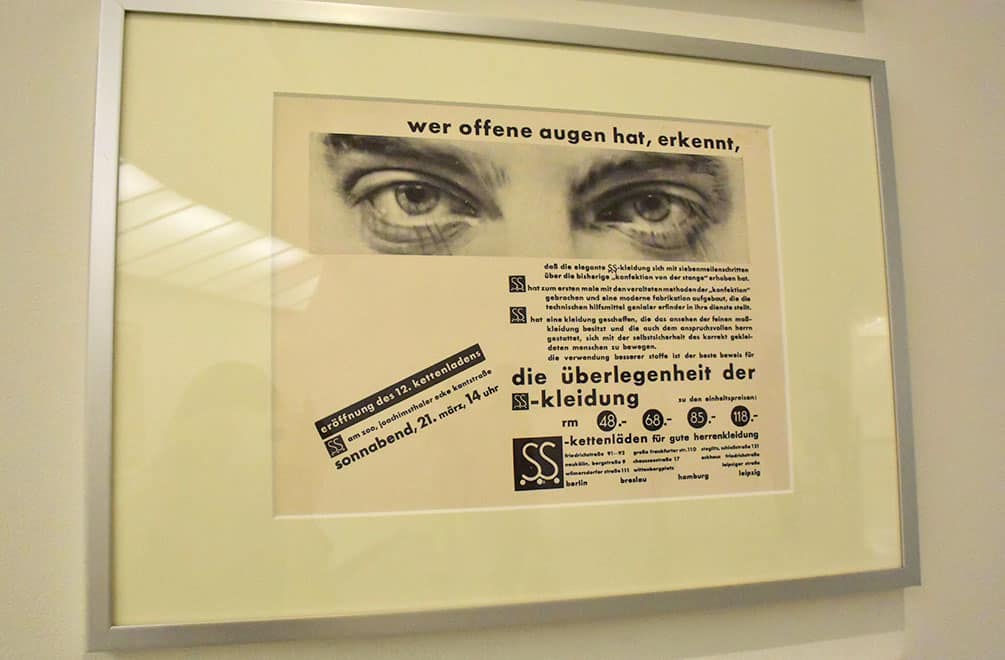 And of course, he painted the geometric abstracts that he is perhaps best known for.
But tucked in a side room off the main curving galleries, was an astonishing exhibit. A space that could have been designed yesterday as a pop up art gallery, Moholy-Nagy's Room of the Present sits like a hidden VIP lounge, complete with security guards. The area has been recreated from Moholy-Nagy's sketches as the man himself never constructed it. And it's fascinating, modern masterwork. As one enters, there is a roll of graphics that change when a button is pressed.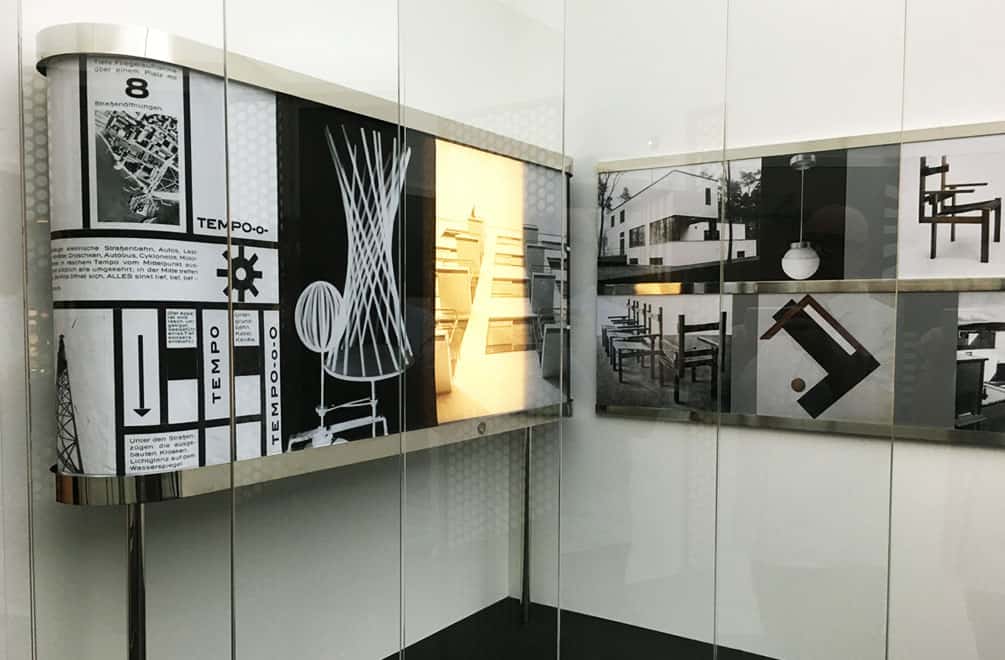 Multiple images are mounted on runners that circle the room. Black and white photos are placed adjacent to color patterns with grey rectangles intermittently positioned between, providing a pleasing, cohesive, two-tiered overview of the modern movement.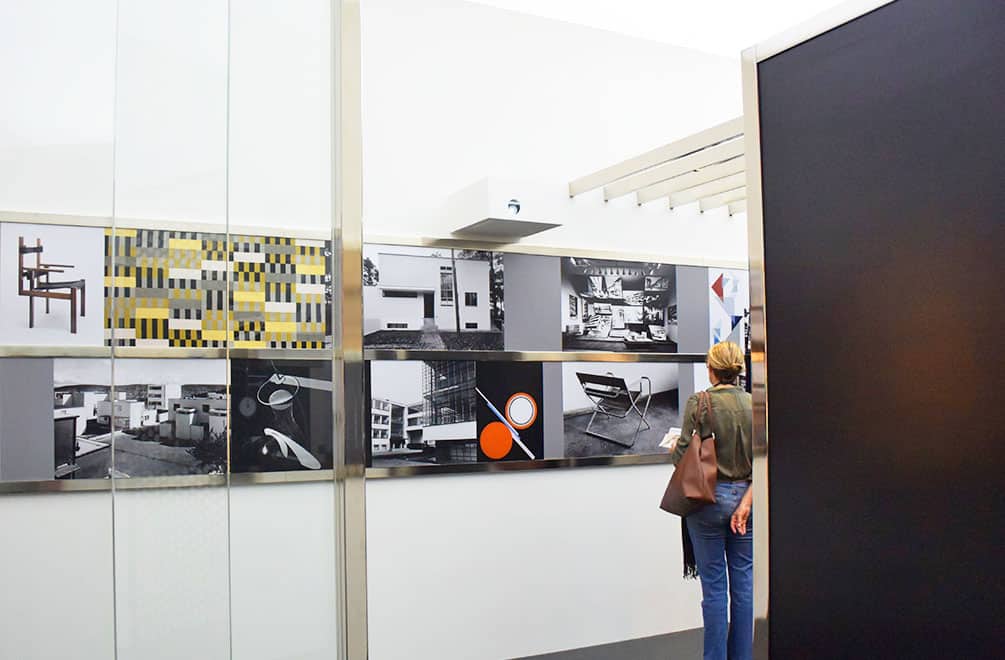 In the corner is a swinging display of posters which could theoretically be leafed through (although you're not permitted to do so). Anyone remember looking at the blacklight posters at Spencer's Gifts? Yeah, Moholy-Nagy did it first.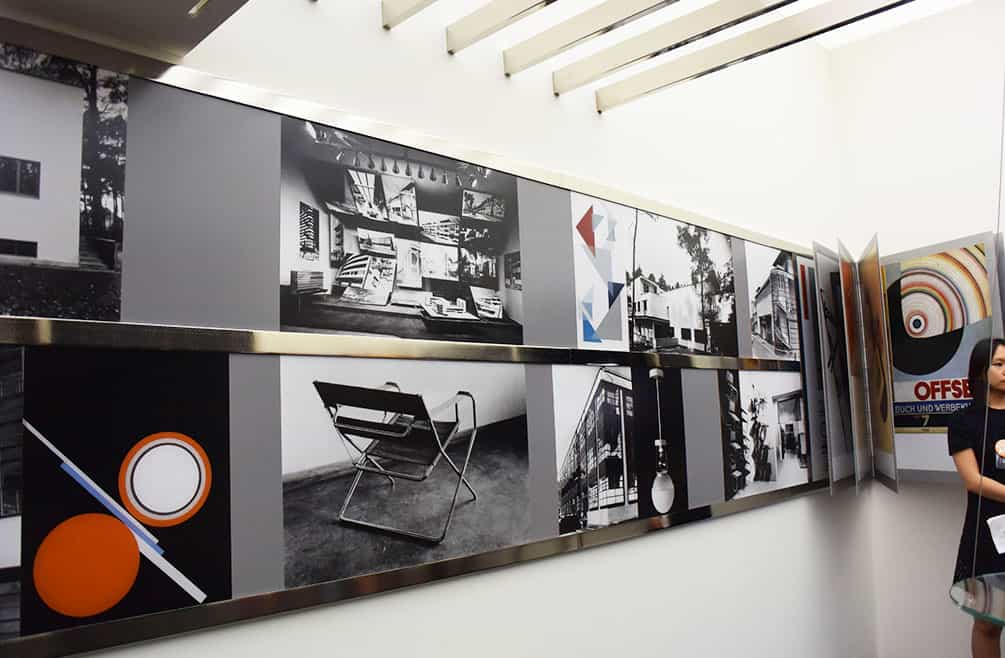 Lamps are delicately suspended from the ceiling next to a panel with film and slide projections.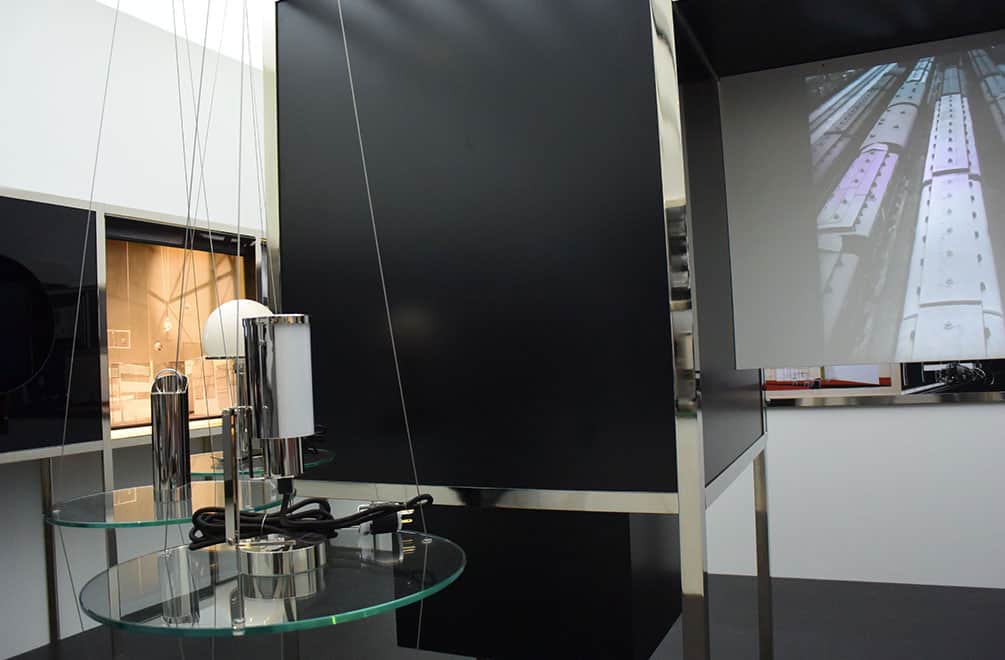 Featured in the far corner is his Light Prop for an Electric Stage, which animates every 30 minutes casting light and shadow on the walls of its enclosure.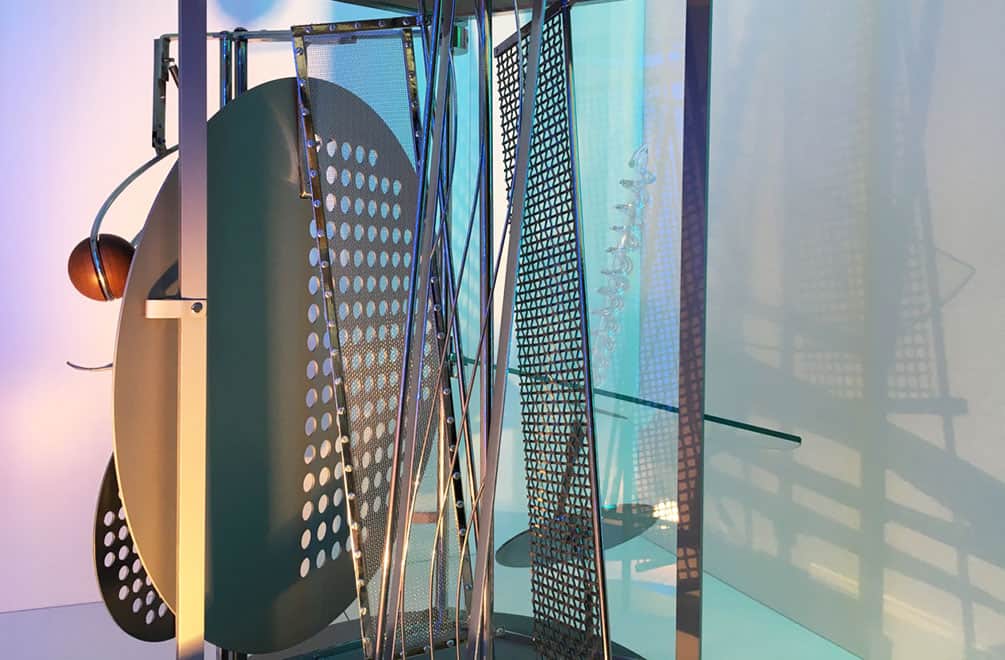 Silver punctured metal screens contrast with painted panels.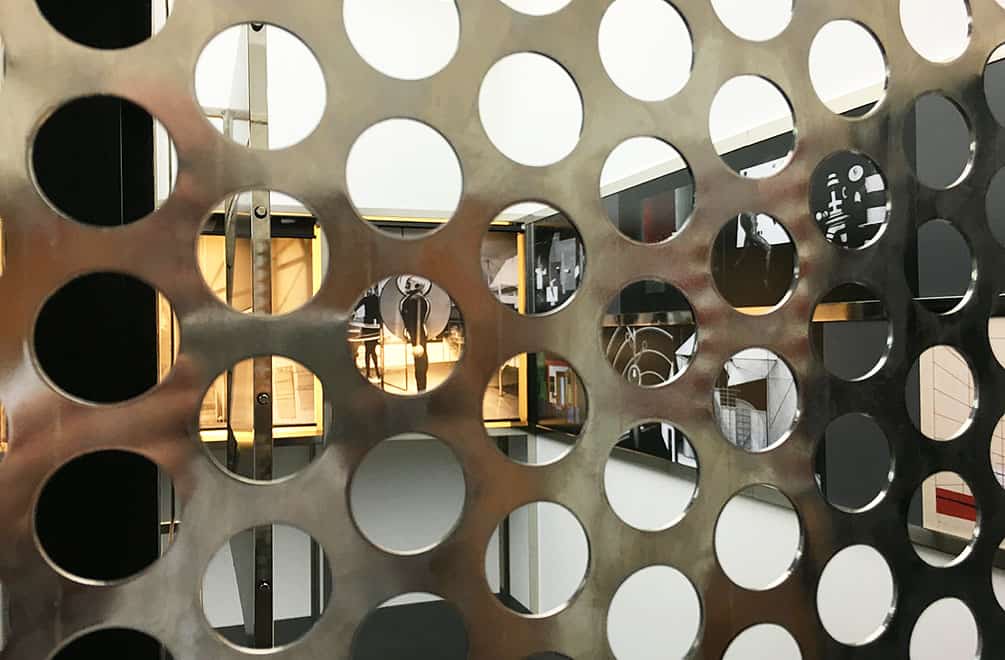 Black and white humanoids are positioned beside photographed human figures.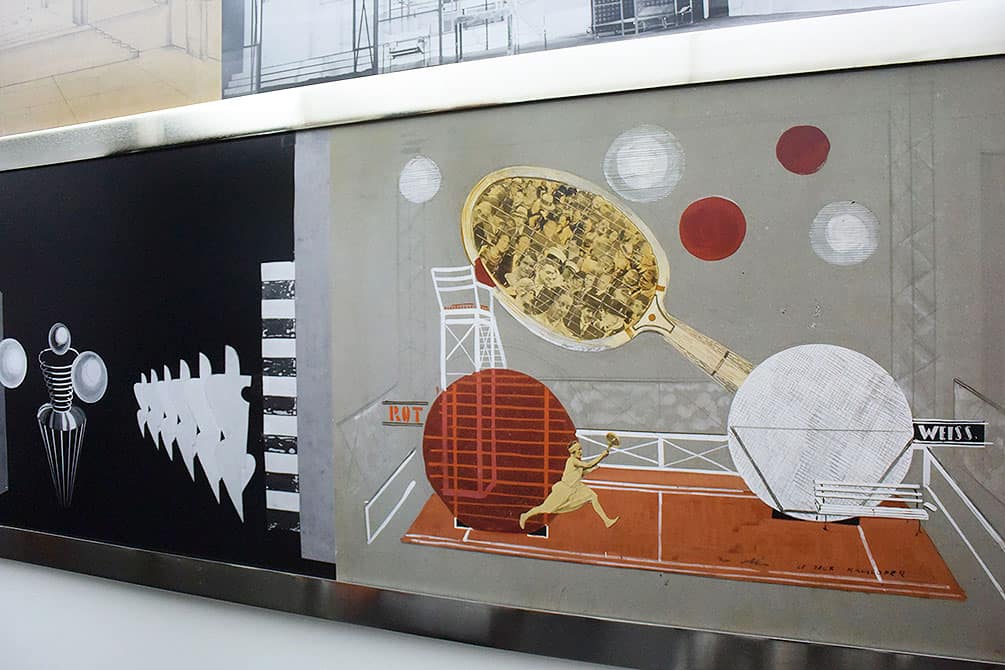 There are references to futurism…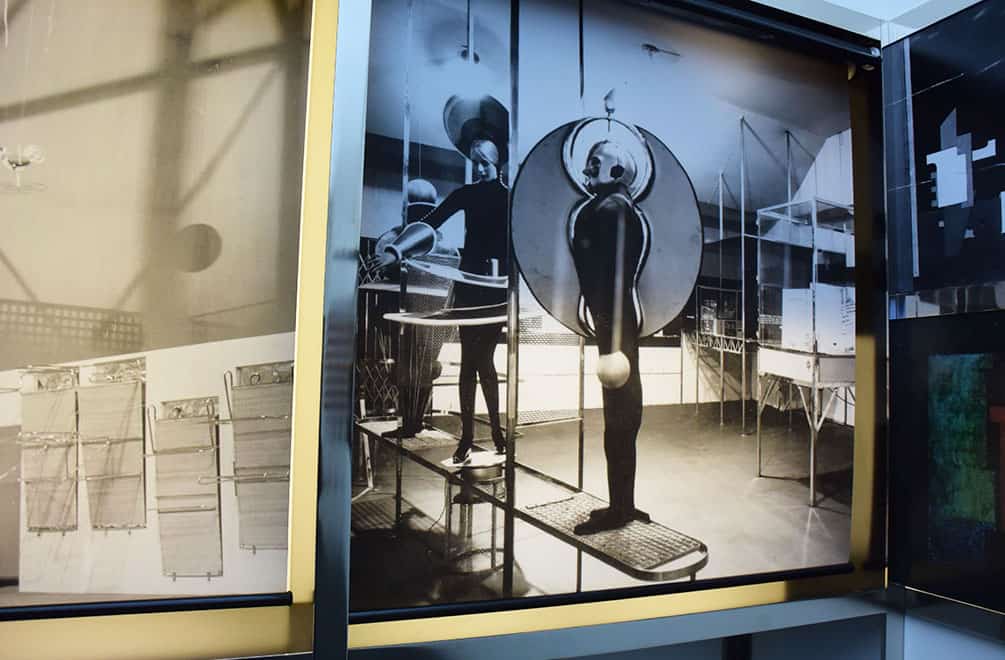 and lettering hung by fine line giving a bit of a treatise as you exit.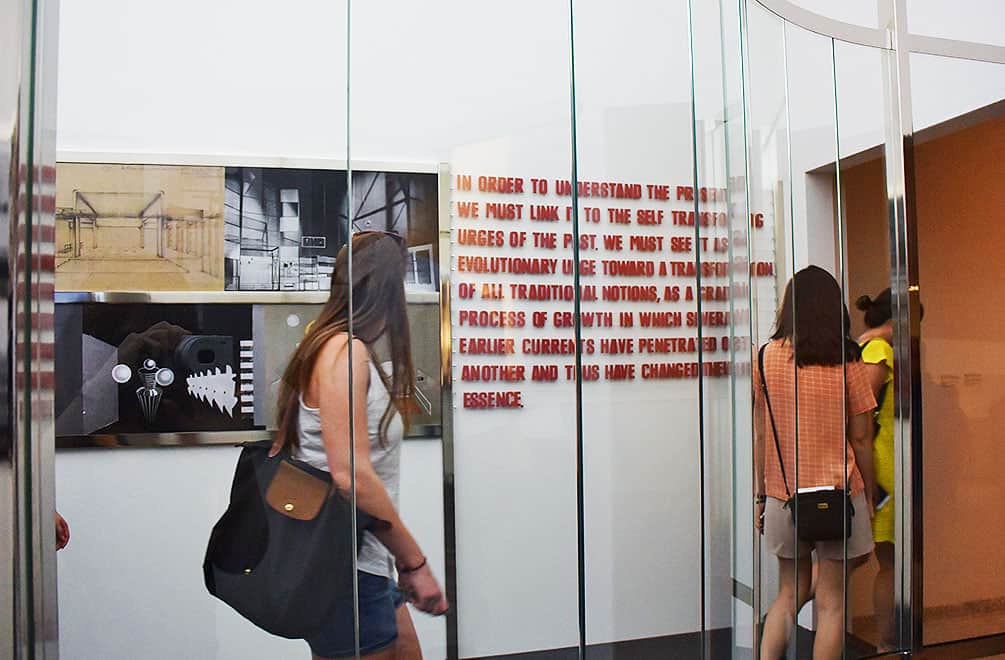 The Room of the Present will be the second Gesamtkunstwerk (complete work of art) I saw in New York, the first being the Four Seasons. Both illustrate that by designing every aspect of a space, the room can have a lasting and aesthetically impactful presence, long after it was created. It may sound blasphemous, but if you put just a few high-end t-shirts or expensive sneakers in the room, it wouldn't look out of place today as a pop up shop in Harajuku or London. Very current, very present.
That's nice. Sooo, should I go? Yes. The complete Moholy-Nagy exhibit is extensive and impressive. But the Room of the Present is novel. I don't know if it's Fung Shui or what, but you want to linger in this space and see every last thing in it. Hurry though. The show ends September 7, 2016.
I'm smitten. Tell me more. The Guggenheim has a great YouTube channel (no surprise, right?) with several short videos on this exhibit. This links to the first, intro video. And this links to a video about the Room of the Present, with far better photography than mine. You can learn about the man in small viewing bits, no marathon sessions required.
Location 1071 Fifth Avenue, New York, NY 10128-0173.
Cost Adults: $25. Students and Seniors (65 years +) with valid ID $18.
Tip If you're on the west coast, never fear. It comes to LACMA in February, 2017. Oh, and it's pronounced "Nadge."