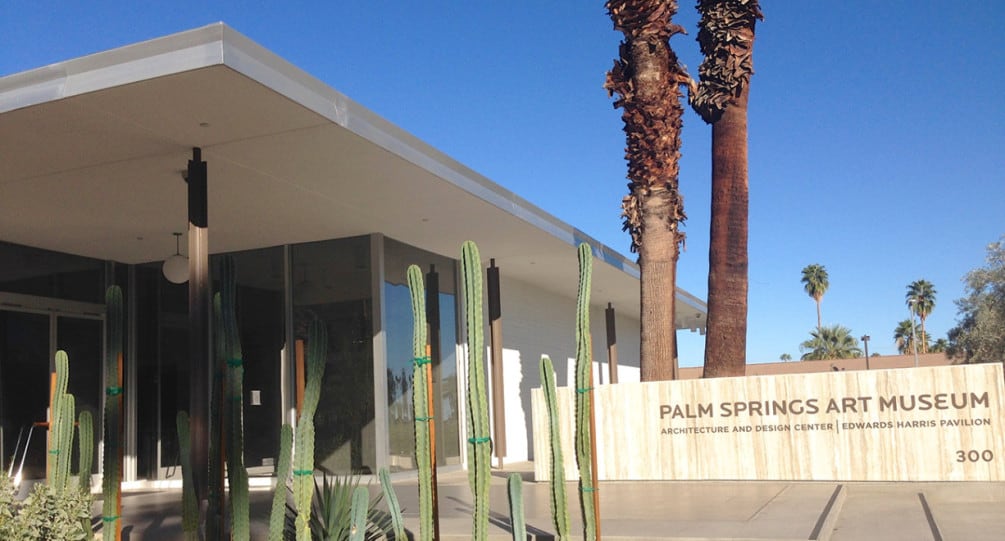 [lead]Palm Springs Architecture and Design Center Inaugural Exhibit[/lead]
The first exhibit in the brand spanking new Palm Springs Architecture and Design Center was fittingly, a retrospective of the prolific architect who helped shape Palm Springs modernism, E. Stewart Williams. (He didn't care for his first name, Emerson, hence the initial). Williams originally designed the building as a bank—the Santa Fe Savings and Loan—but it has been brilliantly restored and repurposed as the Architecture and Design Center, a spur of the Palm Springs Art Museum, also designed by Williams.
It's amazing what a pencil can do. – E. Stewart Williams
The exhibit itself consisted of photos, blueprints and models, but the docent livened up the displays with context. Williams was not just an architect, but a man with a civic plan. He proposed making a big swath of Palm Canyon Drive (the main drag in Palm Springs) a pedestrian-only zone, during the car's heyday. The plan was not approved, of course. But it is interesting that his original concept for the main museum building included a large pedestrian promenade. Construction of the area formerly known as the Desert Fashion Plaza may make Williams' vision a reality.
However, the real star is the building, with details like this.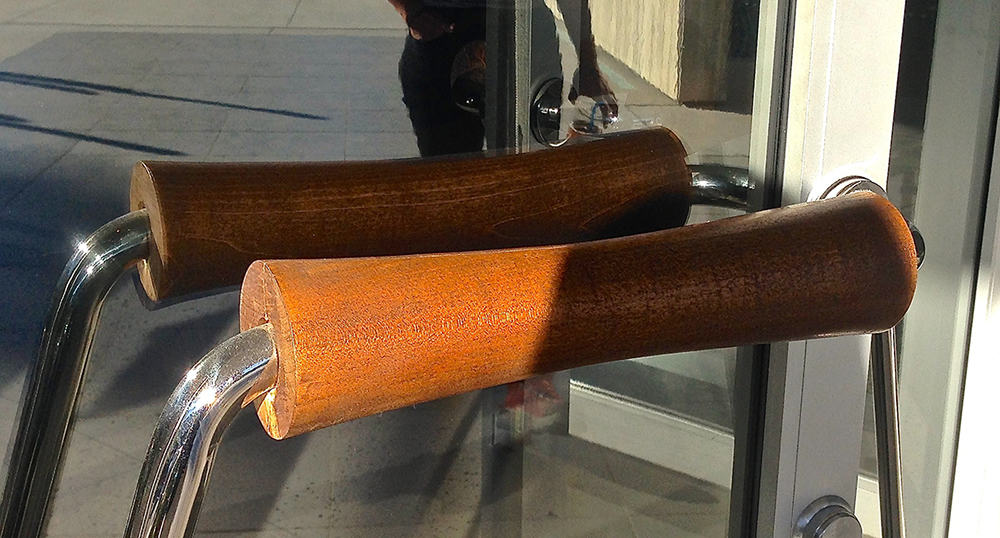 And it was a bank, so there's this remnant of the driveup window. (ok, photos weren't allowed inside, but I cheated.)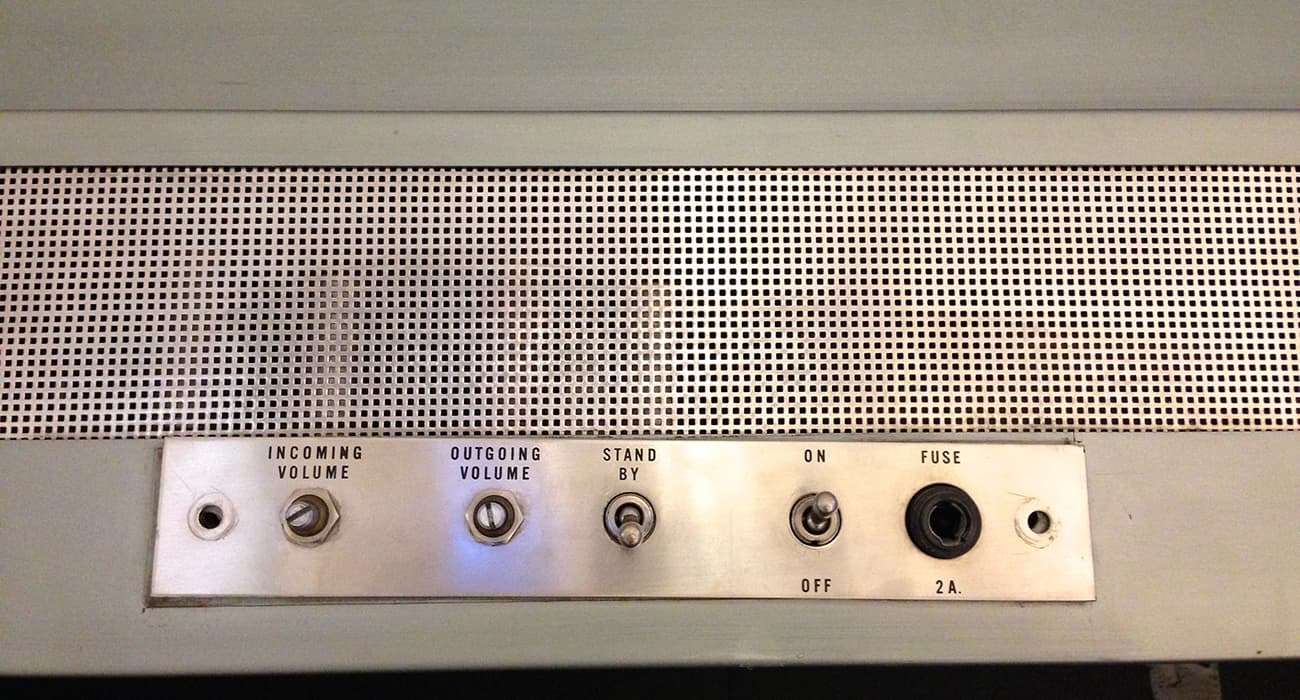 That's nice. Sooo, should I go? An interest in modernism, architecture and restoration made this a must see exhibit for me, it may be a pass for others. But everyone in my small tour group was engaged, curious and enjoyed it thoroughly. And do go see the building at least.
I'm smitten. Tell me more. He also designed this little hideaway for a blue-eyed crooner.
Location: Â 300 South Palm Canyon Drive, Palm Springs, CA 92262
Cost: Â Free on Second Sundays and Every Thursday 4-8pm.
Tip: Â Take an excellent free tour given by docents-mine was the knowledgeable and lovely Arianna. Check with the helpful folks at the front desk for times.