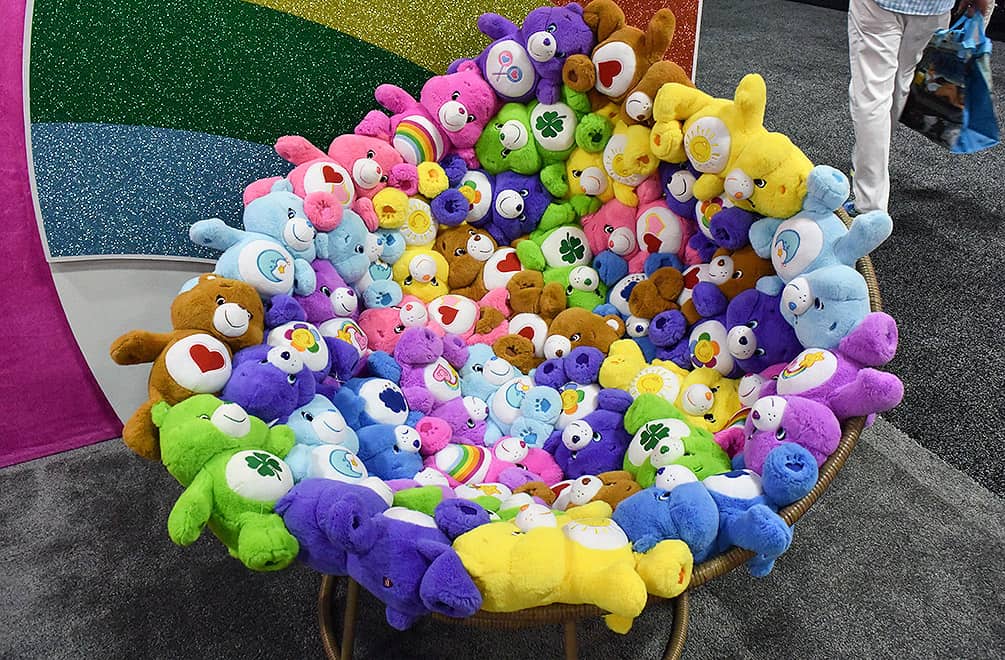 I am still recovering from the sensory overload that was the Licensing Expo 2015. Held in Las Vegas at Mandalay Bay hotel, it was acres and acres of characters, fashion, media companies, artwork, celebrities (human and non) and brands. There was new and old, highbrow and low, good and bad. There was a big, fun, liquor-fueled opening night party outside on the phony beach, featuring Fifth Harmony. (Ok, I was unfamiliar with them at the time, but they blew me away.) Special appearances were made, deals were done and a heap of tote bags were given away. This was my first show junket after hearing outrageous reports of it from colleagues for years.
Junket Objective
Attend the Licensing Expo, visiting the brand, fashion, art and entertainment booths.
Transportation: $37Â for gas for the 4+ hour drive to Las Vegas. And back again.
Cost of Lodging:  Stayed free with my in-laws
If you aren't familiar with licensing, in a nutshell, it's a deal between 2 parties – generally a manufacturer of some sort and a creator of a character/brand/property. I say generally, because almost anything can be licensed: a celebrity (Hulk Hogan was in attendance), an internet sensation (Grumpy Cat), a revived brand (Fuller Brush). The possibilities are endless. And the great thing about licensing something is generally — that word again — it's a non-exclusive deal. So if you have a cute character like Rilakkuma, you can go for the obvious plush…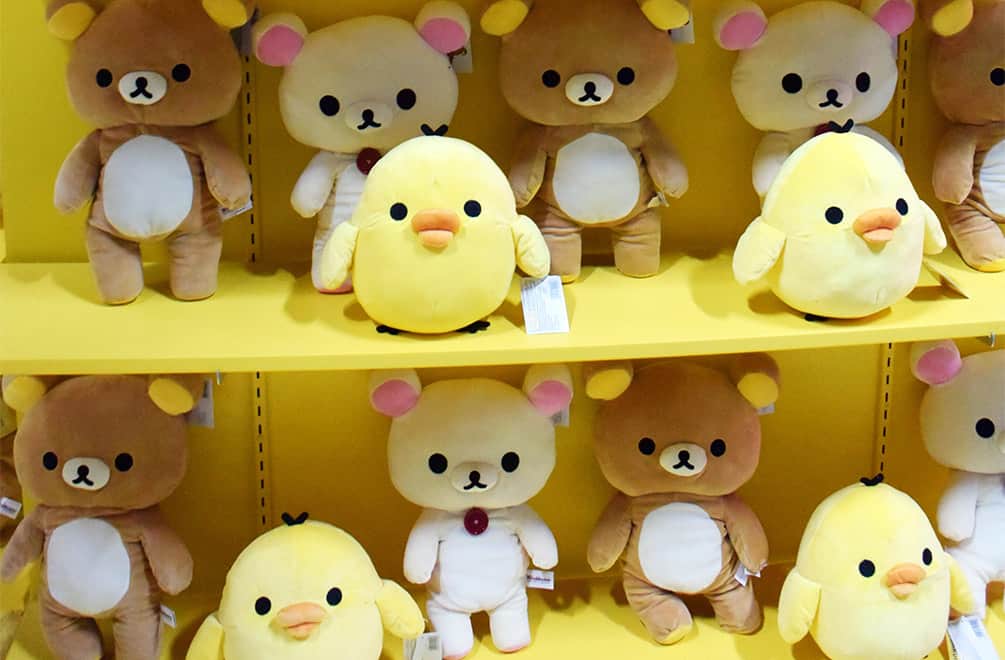 But you can also go for the less obvious large and small furniture line.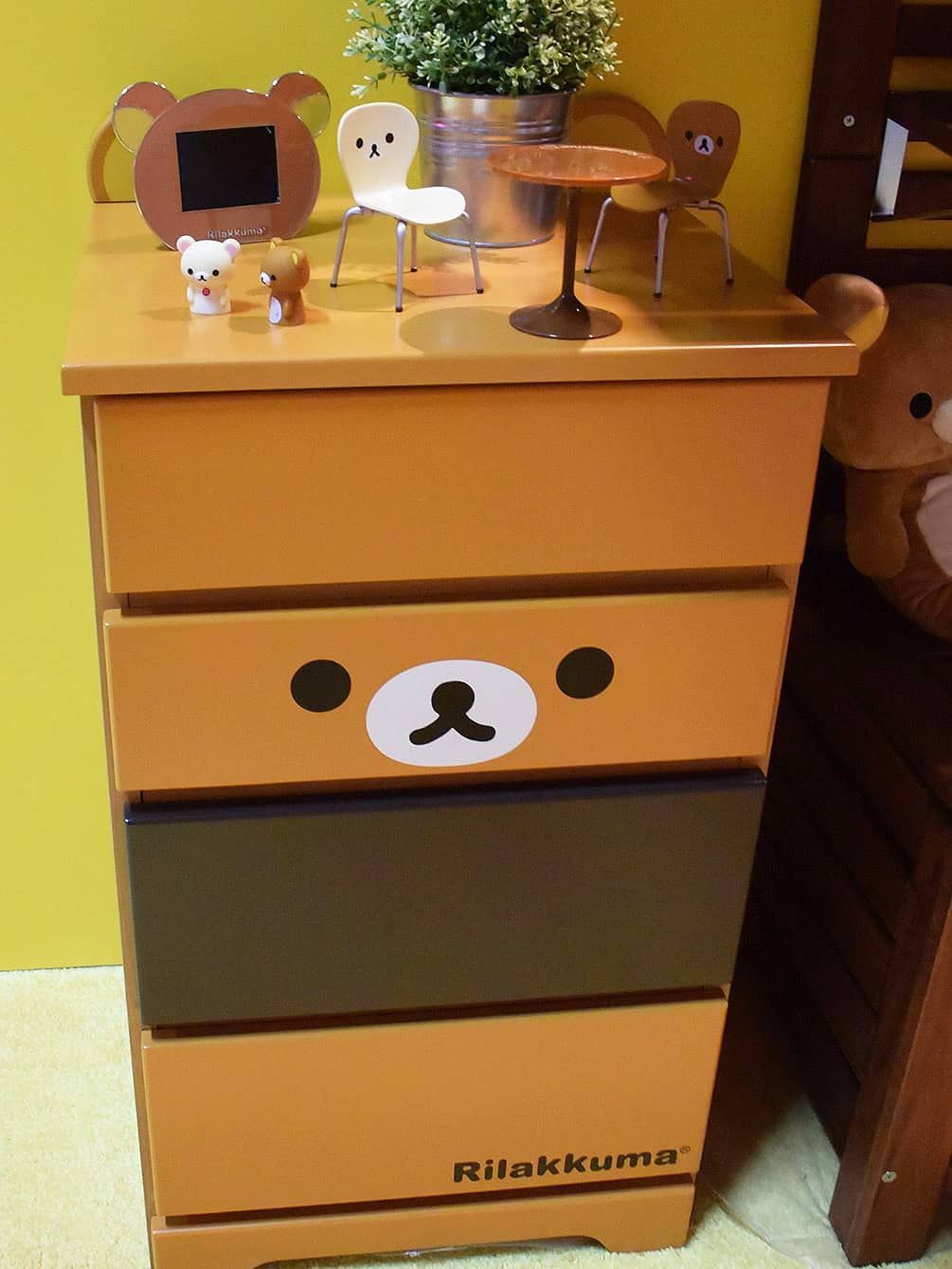 Two different industries, two different deals, using the same character (property). So from a financial standpoint, it makes sense to expand the brand into as many different manufacturers as possible.
Aside from the licensing aspect, the show was also about entertainment and trend-spotting and the largest "booths" — and I use that term loosely — were the movie, tv and toy companies.
The meeting place for the global licensing industry, whether you are looking to spot trends, build strategic partnerships or secure promotional tie-ins — Licensing Expo
You'll catch previews of things to come, like the new Wonder Woman's costume. I like it.

Copious characters, promoting upcoming releases. (This fella is SO excited to be meeting the Minions!)

Star Trek's booth was constantly busy. Making deals.
The Licensing Expo was inspirational, aspirational and mind-boggling. If you attend, I guarantee you'll start sketching out every crazy idea you've ever had. Me, I'm developing a storyline about self-aware zombies, trying to go vegan. It'll sell, right?
[highlight]That's nice. Sooo, should I go?[/highlight] Yes. You won't believe what can be licensed, how many strange characters exist around the globe and how much business is still done face to face. And it's fun.
[highlight]I'm smitten. Tell me more.[/highlight] Click here to see exhibitor images to get a sense of the show scope.
[highlight]Location[/highlight]  Mandalay Bay, Las Vegas again next year. June 21-23, 2016. Or if you're a European traveler, there is a companion show this fall in London October 13-15, 2015.
[highlight]Cost[/highlight]Â  Free. All you have to do it fill out the registration online form stating you're related to the licensing industry somehow. It can be as a publisher, advertiser, retailer, artist, just about anything can be relevant as the industry is so wide open. Pre-registration is required, but you don't even need to supply a business card once you're there. They take your word for it. The opening night party is an extra $65 per person, but there is 3 hour open bar with top shelf liquor, copious hors d'oeuvres coming around frequently, and the show. It was "Worth It." (little joke there for Fifth Harmony fans)
[highlight]Tips[/highlight] Â Be respectful when taking photos. Some folks don't want you taking shots of their booths or products. Others welcome it.
Food is expensive (but overall very good) at Mandalay Bay eateries. And the lines can be long during convention lunch time. Della's at the adjacent hotel Delano had a delicious lunch, no line, great service. $72.70 for two with 2 cocktails. Not cheap, but very tasty.
For more information on licensing, check out my colleague Jeanette Smith for excellent tips, classes and coaching. She's also the official blogger for the Expo.