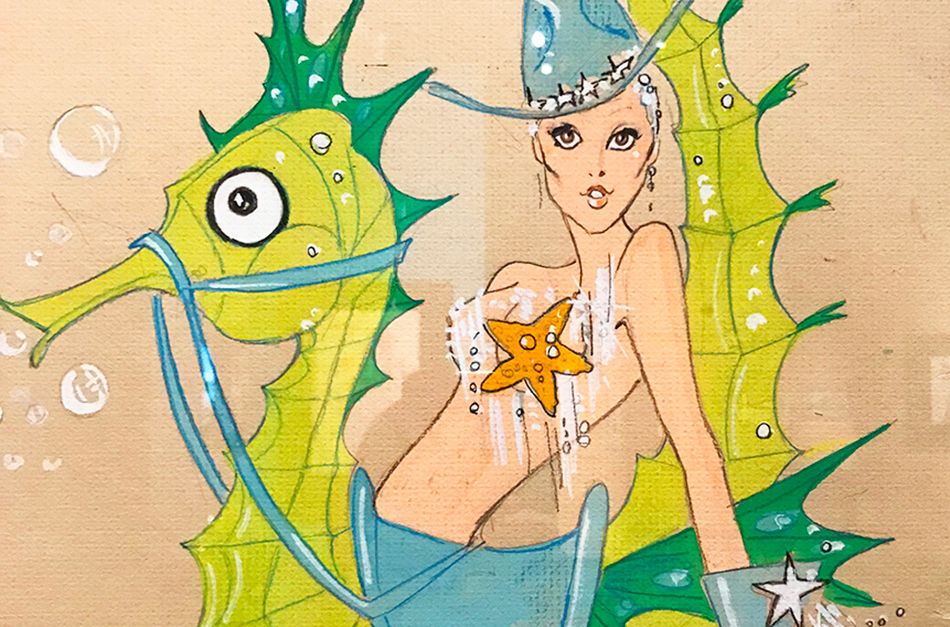 With the release of the new Mary Poppins movie, I thought it would be a good time to introduce my new imaginary boyfriend to you: Pete Menefee. What connection does Menefee have to Mary Poppins? He was a chimney sweep dancer in the original Disney film! His onscreen credits also include Viva Las Vegas and Bye Bye Birdie.
Why is he my new imaginary boyfriend? Because dancing isn't his only talent. He is an Emmy-winning costume designer, creating costumes for showgirls, award shows, circuses, ice shows, The Rockettes, and musical acts such as Kiss and Diana Ross. I had the opportunity to see some of his fantastical drawings for musical revue shows that ran in Nevada. And some of the actual costumes themselves. In looking at the drawings, aside from the incredible inventiveness in his designs, you can't ignore his illustration skills which are top notch. The drawings are works of art in themselves, his graceful lines, his color sensibility—I especially like how he renders rhinestones. Menefee also called upon his dancing history when working on his creations as it allowed him to be a better costume designer— he knew how bodies and fabric moved and what would enable the performers to dance freely.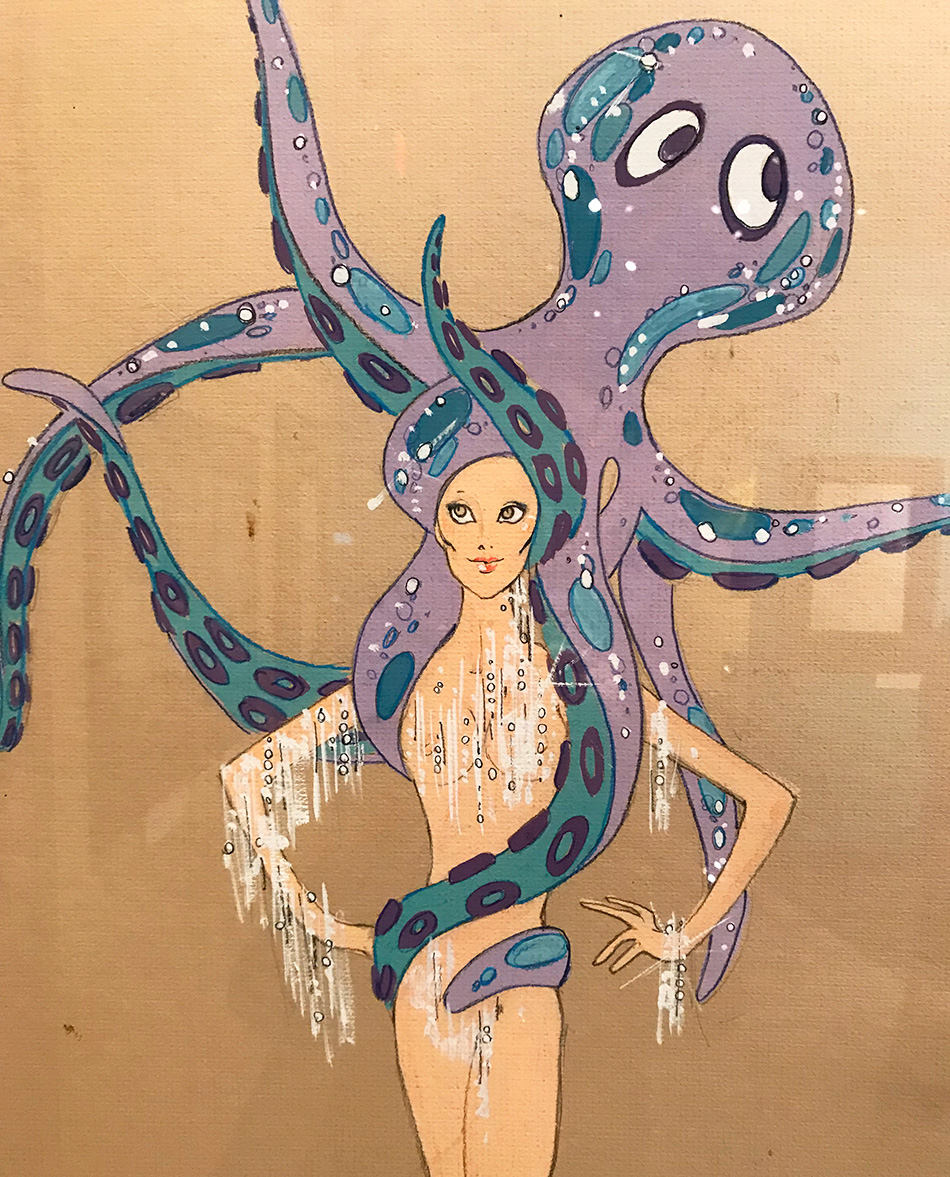 The illustrations above are for the show Splash, which had a lengthy run at now demolished Rivera Hotel & Casino. The show had an underwater theme—obviously—with the requisite scantily clad ladies. I discovered an old Splash postcard online and if you look hard at the postcard, you can see the finished costumes hewed very closely to the sketches. The cowgirl riding the seahorse (with strategically placed starfish) is sexy and whimsical, if that is a thing. The octopus costume is on the right.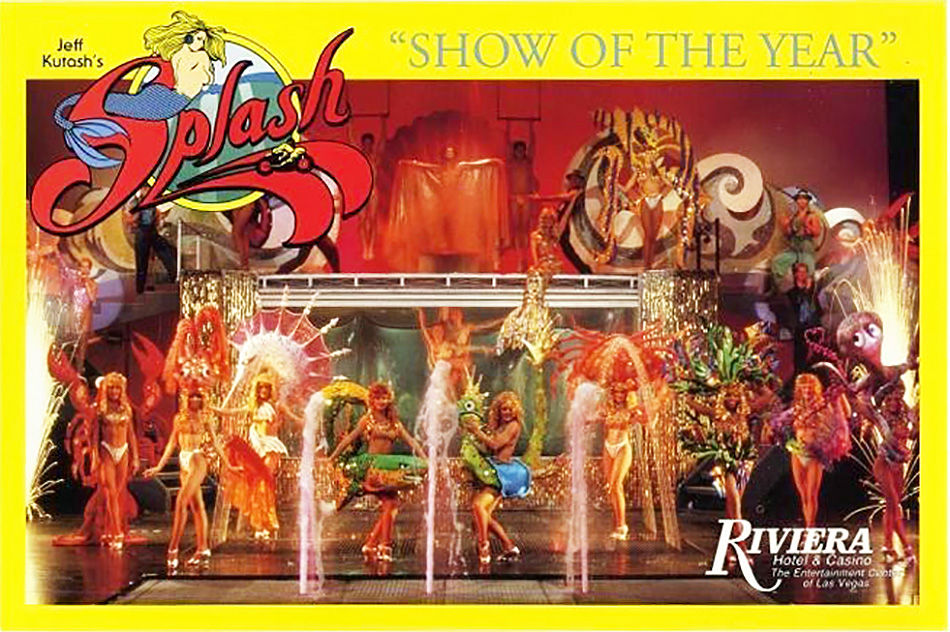 Jubilee!, a long-time staple at Bally's (formerly the MGM Grand), was a more traditional Vegas revue: large headpieces, feather boas, endless lines of topless women walking the stage. Mr. Menefee designed costumes for this show and the drawing below is captioned "1981 Titanic Captain's Party." Apparently the Captain didn't conform to stringent uniform requirements. This was prior to the release of the film Titanic, so the show was tapping into a trend early.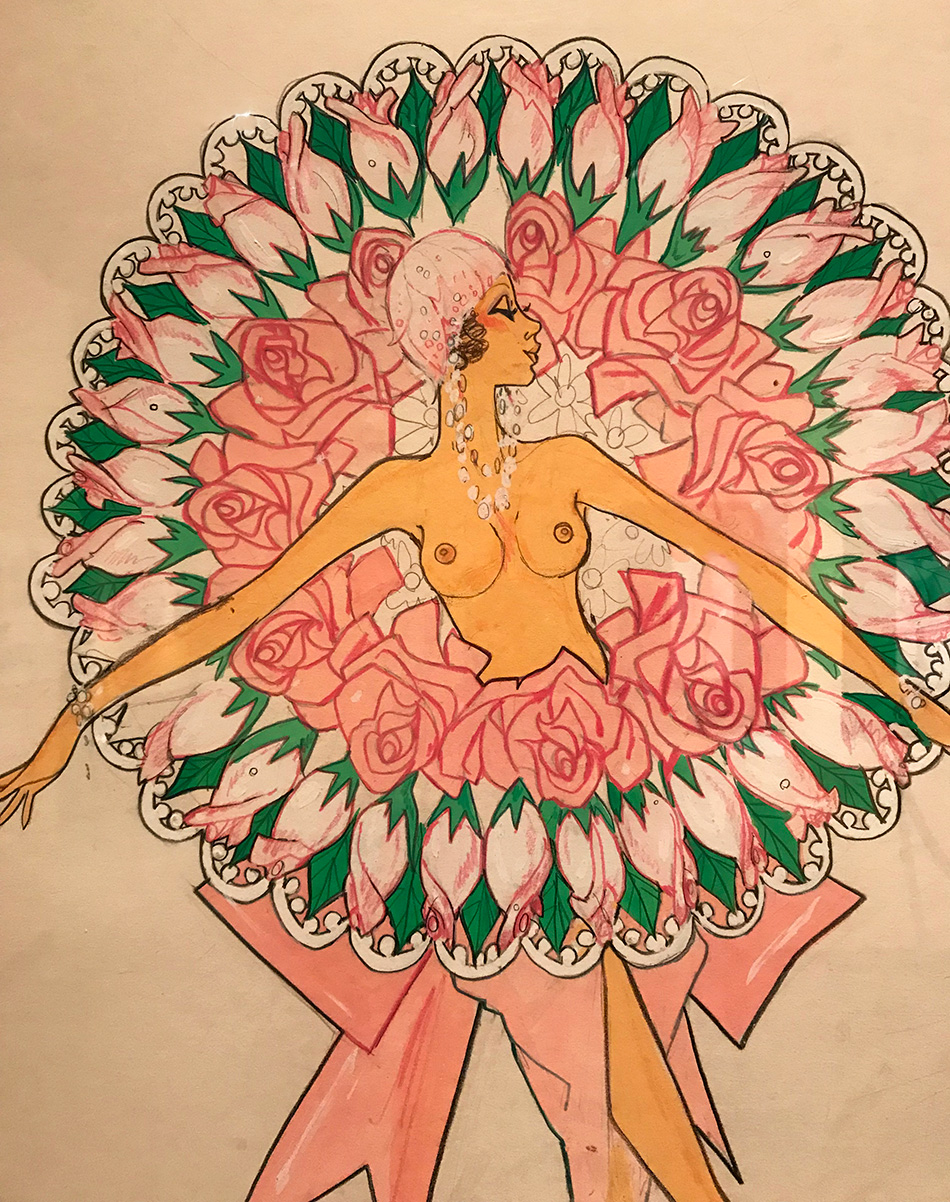 Up north in Reno, a production called Hello, Hollywood Hello! had a huge stage that was large enough to incorporate an airplane into the opening act. For this show, Pete got to go crazy and created futuristic costumes, with Metropolis inspired robot wear and lots of mirrored disks. Costumes such as these could weigh up to 20 pounds!

Pete Menefee could hoof it up on a sound stage, then sit down at a drafting table and draw outrageous, otherworldly costume designs for the live stage. His creations helped prolong the golden age of Vegas and Reno revues, an age that has sadly now passed. Sure, there are amazing Cirque shows and headliners that sell out nightly, but when will you ever see a topless cowgirl galloping through the theater on a seahorse again? I love you Pete.