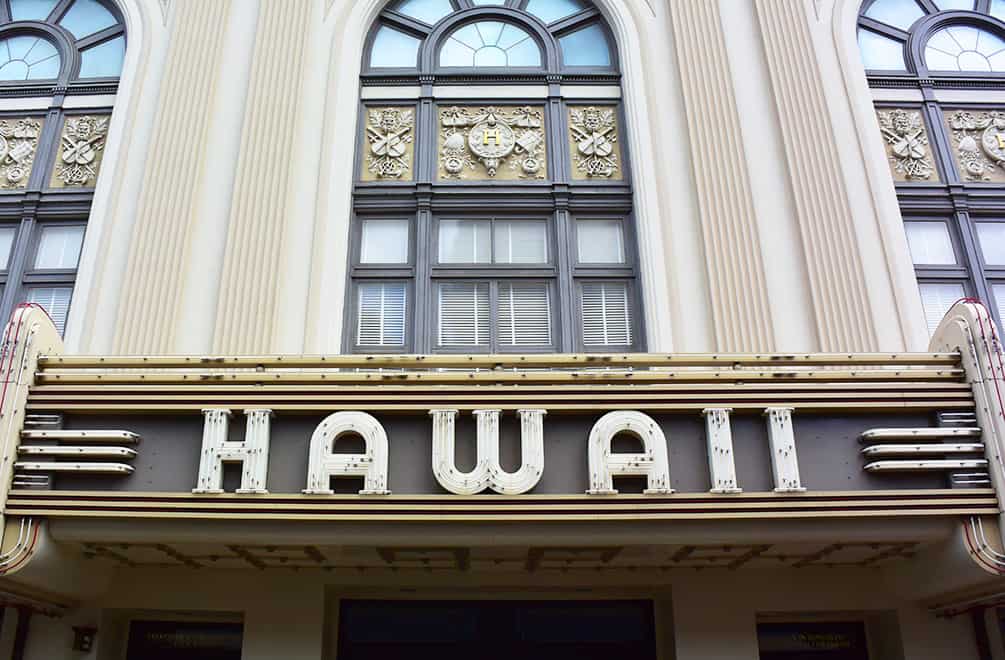 Hawaii. Land of Aloha, gorgeous beaches, tropical drinks and relaxation. Looking out at a pink sunset, dozing on a chaise, listening to the waves softly lap the sand. This is what most folks dreaming of a Hawaiian vacation think of. Who books a trip to Hawaii to tramp around the city, looking at architecture?
Me.
There is so much interesting architecture in Honolulu: Mission, Romanesque, International. It's all there and most of the buildings are in excellent condition and still being used. (Due to the boom and bust of the economy, keeping existing structures rather than tearing them down seems to be a much more viable solution here. In other cities, razing is a matter of course. Out with the old, in with the new.) Hawaii architecture is a mirror of the many cultures that have left a footprint on the island. I was curious to see how this conglomeration of styles fit together. I was excited about the bevy of midcentury buildings. And I booked two notable home tours —each exhibiting very different Hawaii architecture — to get inside for a closer look.
Oh yeah, and I did want to enjoy an umbrella drink on the beach too.
Junket Objective
Visit the Liljestrand House
Tour downtown with the AIA
Check out Shangri La
Transportation: $1,157 for two from Las Vegas to Honolulu on United.
Cost of Lodging:  Shoreline Hotel, Waikiki, 7 nights, junior suite with partial ocean view, $1,909 with fees and taxes. Great staff, nice rooms, close to the beach. Recommended!
Tip: For a great airport transfer, use Go808Express. You'll get a on-time, private shuttle (no picking up 10 other people). With friendly drivers and a very reasonable flat fee ($25-$35 from the airport to a Waikiki hotel), you'll come out ahead if you hit traffic. Which you will. Their booking system is easy and efficient.