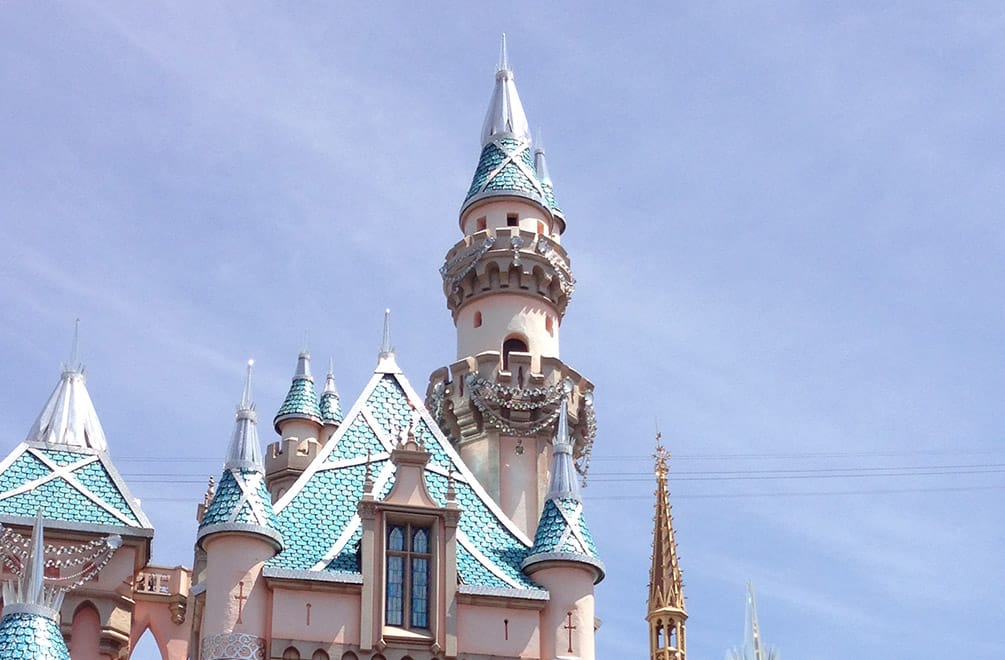 You've got to be some kind of crank to not want to go to Disneyland. It's clean, sunny, and filled with people who do their darndest to make you happy. But there are cynics out there who think it's expensive and nothing but a temple to mass consumerism. Well, it is. But it's also a helluva lotta fun.
Besides being filled with fun, all the Disney properties are cornucopias of amazing design: character and product design, ride engineering, experiential design. Who didn't want to be an Imagineer while growing up? Knowing I would achieve sensory design overload, I hopped in the car.
Junket Objective
Visit It's a Small World at Disneyland. It was closed my last visit and Mary Blair is a hero to me and many of my peers.
Visit California Adventure
Transportation: $19 for gas for the 1-1/2 hour drive to Anaheim and back.
Cost of Lodging: Â Hilton Anaheim, 2 nights, room with a Disneyland view $453 with fees and taxes.
Cost of Park Ticket: Yes, this hurts. It's $99 for a person over 10, plus $56 for a Park Hopper ticket to be able to go back and forth between Disneyland and California Adventure. That adds up to $310 for a couple — just for entry. It's not for the faint of heart. But while at the parks, I learned that this ticket cost could be applied toward an Annual Passport. (I saw it at the bottom of a restaurant receipt.) For 2 Southern California Select Annual Passports, I was more than half the way there. As we were thinking of visiting again anyway, it made sense. My husband and I are now Disney Passport holders and planning another trip in October to see the Halloween decorations.