Disney gets it. All the Disney theme parks get it. The details matter. It's what sets them apart from other theme parks. Every opportunity is taken to add a design detail. Utilitarian items like trash cans (below from Radiator Springs in California Adventure) are designed to fit into the specific "land" they are located in. That's the Disney Detail Difference.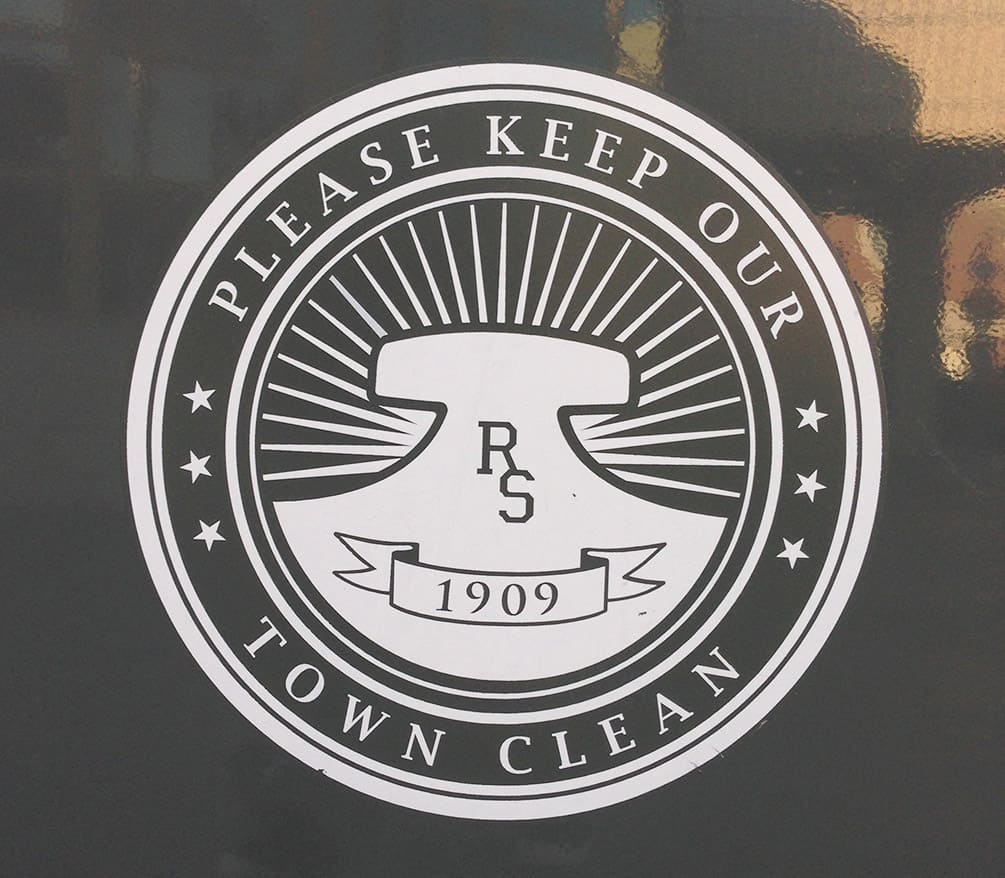 Wayfinding isn't generic. It is designed to evoke the time period and the area, while still providing directions.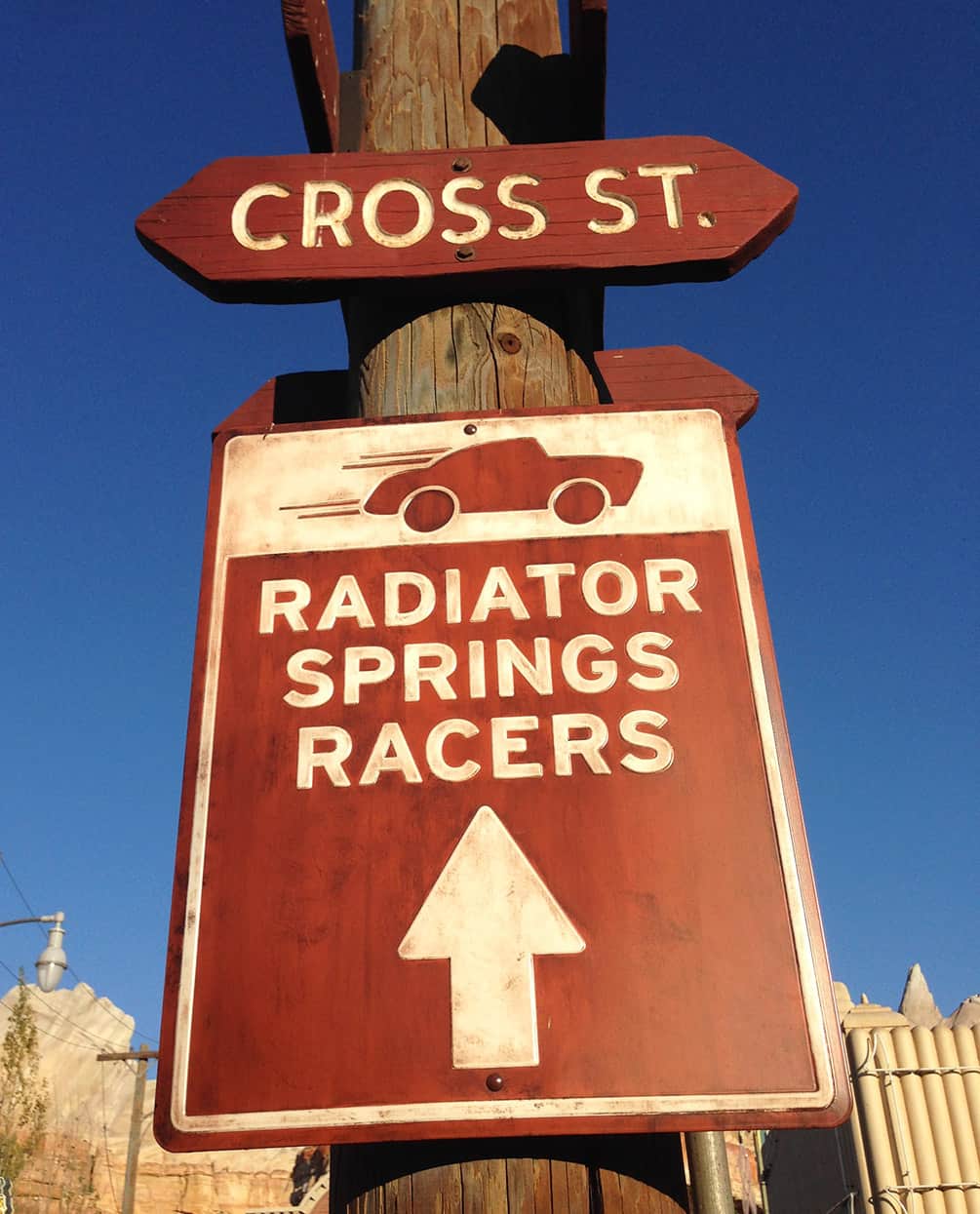 The details are not the details. They make the design. – Charles Eames
Many of the details may go unnoticed. That doesn't matter to the Disney designer. They could have just painted on the wall and it would have made sense as a period advertisement. But they went a step further by having an older, faded advertisement on the wall under the newer ad. A real-life detail that wasn't needed — you would have seen the painted ad and thought, "That's great." However, adding the extra detail of the old ad, partially obscured but still visible, makes the set design exceptional.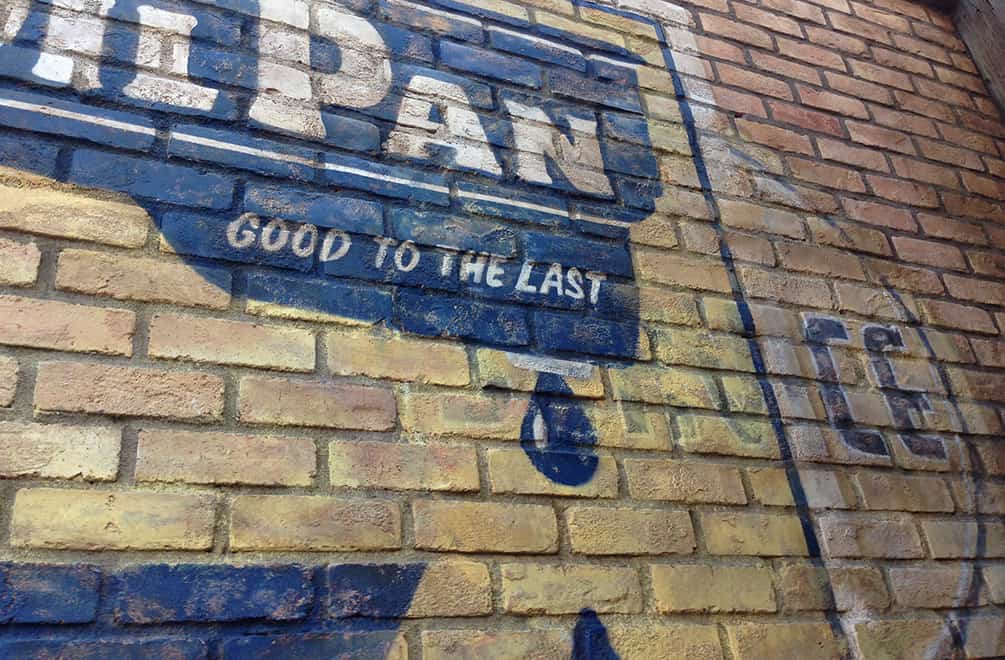 Theme parks need tons of benches, but not many have one like this little beauty, found in a bug's land area at California Adventure. It literally stopped us in our tracks. And then we sat on it.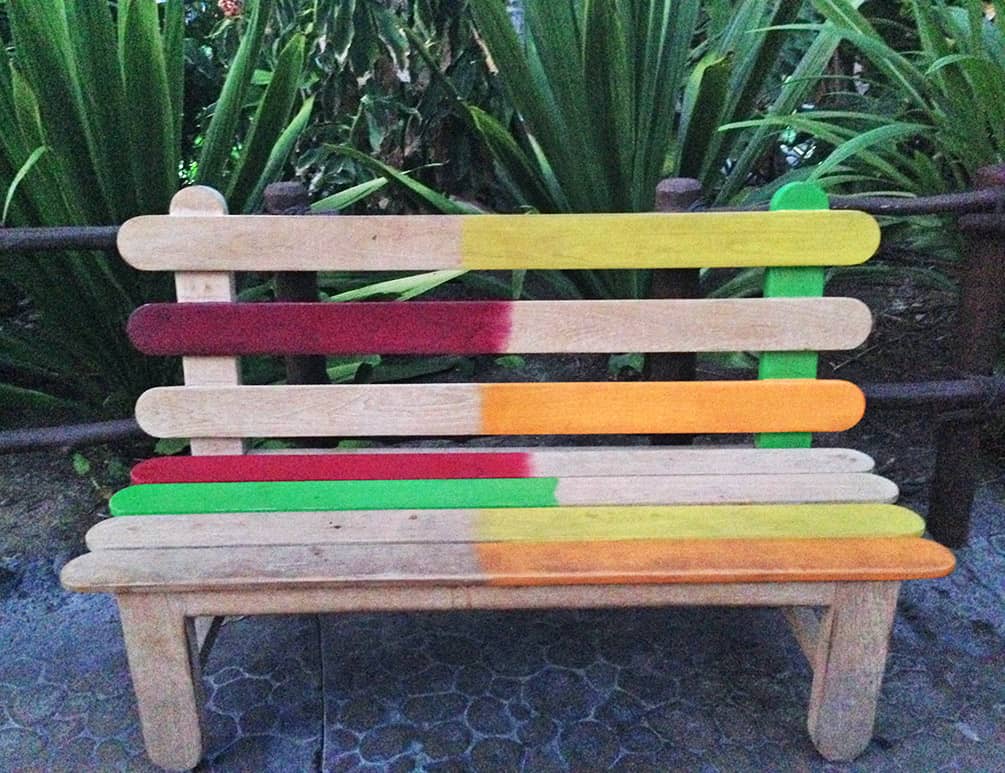 Park patrons may pass by many of the touches the designers have included and that's ok. Yet that moment when a design detail is noticed can be exhilerating. Rather than purchasing institutional trash cans, signs and benches in volume, going a step further and designing something unique for every section of each park is much harder. But as Charles Eames said, "The details are not the details. They make the design." For the Disney company, design details build the area's brand, which drives gift shop purchases and return visits. For the visitor, the Disney Detail Difference brings delight.