I recently received an invitation to view a new feature called Brilliant at the Neon Museum in Las Vegas. The invitation was not explicit in its description, it simply said something about a new "audiovisual immersion." Well, I can appreciate some provocative copywriting, so I was in.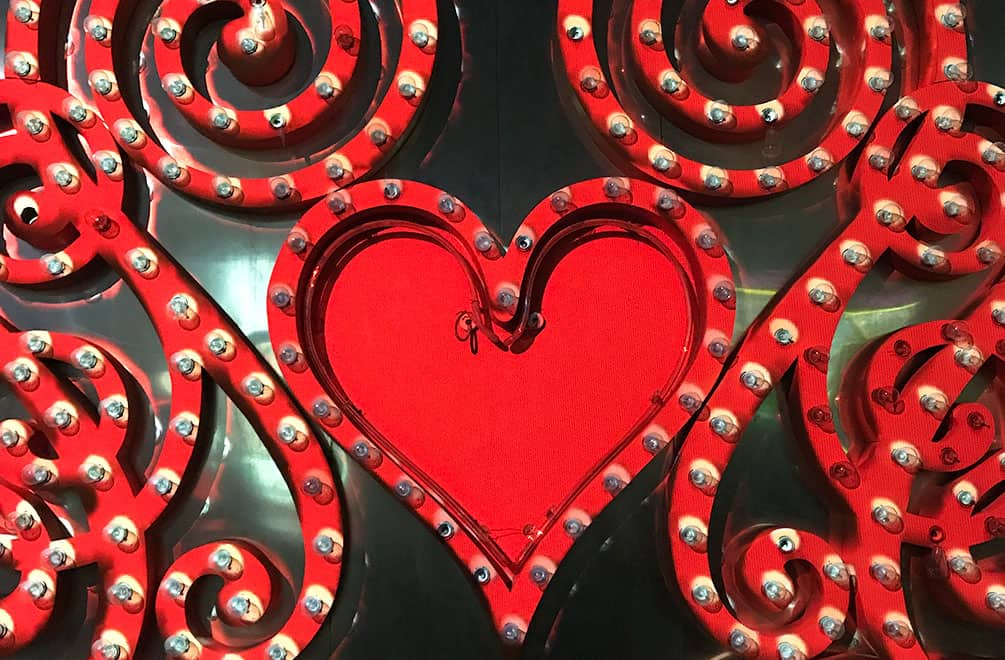 The installation is the brainchild of experiential designer, Craig Winslow. He has created light installations in the past, specifically Light Capsules for his Adobe Creative Residency. That project reanimated ghost signage around the country, particularly bringing life to painted signs on sides of buildings. What he has done at the Neon Museum's Brilliant is select broken, non-working signs and made them appear as if they are lit and operating as they did in their heyday. His design completely fools you into thinking that the busted bulbs in these signs are bright and blinking as they should be.
Seldom does the name of an artwork directly reflect one's utterance after experiencing that artwork.
Paired with tunes heavily associated with Las Vegas, the effect is stunning. Additionally, he incorporates archival footage — audio and video — as part of the artwork. The viewer is surrounded on all sides with vibrant light, imagery and sound which is a stark contrast to the dirt ground you're standing on. You are transported back to the glamour days of Las Vegas, when everyone dressed for dinner and wished that Dino and Frank might make an unscheduled appearance at their club.
While photography is not permitted during the show, these photos are some of the non-functioning signs that Brilliant brings to life. (We were allowed to take photos after the presentation.) If you really insist on spoiling the surprise, here's a short video taste. But I enthusiastically recommend going to see Brilliant and letting it envelop you. The experience of the lights, the perfect music, and the awe-inspiring technology will leave you with such a feeling of joy. Seldom does the name of an artwork directly reflect one's utterance after experiencing that artwork. But in this case, yes, it's brilliant.
That's nice. Sooo, should I go? Have I not made that obvious?
I'm smitten. Tell me more. You need to reserve online as everything at the Neon Museum sells out quickly. It's a popular place for good reason. And they have a super cool gift shop.
Location The Neon Museum, 770 Las Vegas Boulevard North,Las Vegas, NV 89101
Cost $15 to $23. Combination Boneyard/Brilliant ticket: $32 to $42 If you haven't seen the Boneyard tour, you'll want to do the combo ticket.